Founded in 2002, the company for Biotechnology in Animal Reproduction In Vitro Brazil (IVB) was created to meet the growing market for in vitro production of bovine embryos.
At that time, the in vitro fertilisation (IVF) market in Brazil was guided towards the elite beef cattle, more precisely the Nellore breed. Back then, the limitations that the technique still had became an opportunity for the company. With extensive investment in research and constant search for evolution, IVB made technological innovation its differential.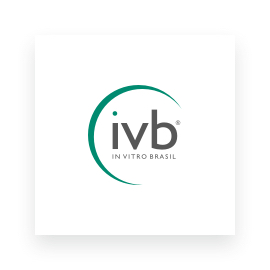 The pioneering spirit contributed to move ahead in the global IVF market. Among the major advances made by the company, we can highlight the feasibility of using sexed semen in IVF, embryo transport technology for long distances and the development of efficient vitrification technique of IVF embryos, which is a technological differential of the IVB Group today.

In 2009, the participation in the Integralat Project became a major watershed in the history of the company. For the Project, aimed at the production of female Girolando pregnancies in large scale, more than 9,000 calves were produced in one year and all the knowledge acquired served as a boost in changing the company's strategy. From this moment, IVB started to direct its efforts to the production of IVF embryos in large scale.
Shortly after, IVB started to implement a membership system, both nationally and internationally. In this new work model, other IVF labs now have the opportunity to work with the IVB technology and still have all the Group's know-how in implementing embryos projects. Currently, the IVB Group has 37 laboratories, among their own and affiliates, distributed in 17 countries.

The high performance and sustainable growth placed the company in the spotlight in major global markets and in 2017, it became a fully owned subsidiary of Genus plc and continues to rely on the expertise of ABS to provide the best genetic solutions to customers around the world.
arrow